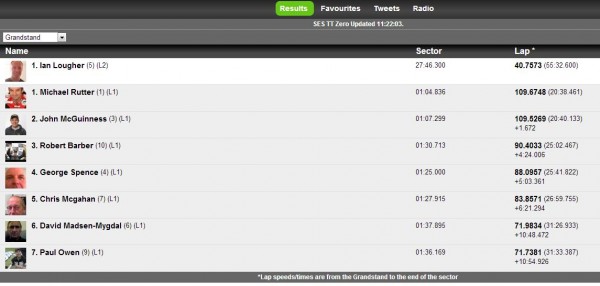 What a great run by Rutter and MotoCzysz for the win. McGuinness was over taken by Rutter at the end of the race. Barber and Buckeye Current took 3rd with an amazing effort. Mark Miller and the second MotoCzysz bike stopped early in the race. :-/
Asphalt And Rubber was quick on the draw with a good race report.
Great show. Looking forward to next year!
Rob Barber and John McGuinness had to run to the Supersport Race 2 so they could not attend the press conference. Hopefully the races will be spaced out better next year. I'm sure we will see more top riders in the TT Zero next year so they might as well plan for these guys to be able to talk to the press before the next race.
2013 TT Zero Results ©, .